Welcome to Guest House MORITAYA
Yukinoura Guest House MORITAYA and café, run by NPO Anbanne, is a fantastic choice to explore Yukinoura.
Relaxing and Enjoyable place to feel Yukinoura
Yukinoura is located in Oseto-cho, Saikai-shi (means West Sea City) in the northern part of Nagasaki province. It is very famous for the sunset over the horizon with the scenery of Goto Islands.
Once a year, Yukinoura with 1,200 residents hosts "Yukinoura week", where tourists visit crafting stalls and eat foods made with local ingredients, while walking around the beautiful seaside area. 10,000 tourists visit the event every year and some of them have moved here as they were attracted by atmosphere of the Community. Those who grew up in the Region also tend to return to enjoy the Event.
"Yukinoura week" revitalizes Residents' life as well. People become very excited and passionate in the time leading to the "Yukinoura week" transforming their Gardens into picturesque artisan Garden spaces.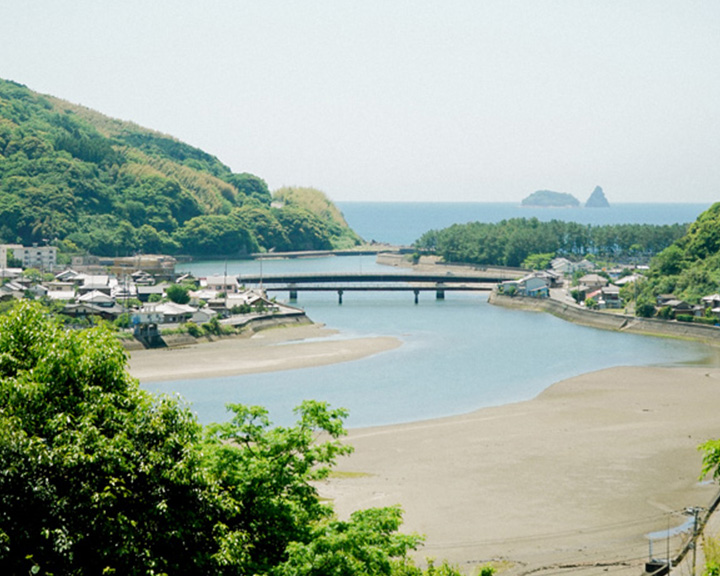 Over the years, we have been hoping to transform this unique, inspiring, and exciting week into a month-long festivity. And to eventually carry the joy of this festival for the entire year. As interest is growing each year, we desire to continue to share this experience with more budding tourists. And so, we have created "Moritaya", the first guest house in this beautiful Seaside Idle.
Staying at "Moritaya" would take you away from busy days and gives you enjoyable and relaxing moments in Yukinoura. The traditional environment is nurturing and comforting, and the universal feelings of the family spirit is a beautiful and absorbing ambience.
Welcome to "Moritaya", where you can absorb yourself in the magnificent nature and the welcoming community in Yukinoura and get a great sense of the rural Japan.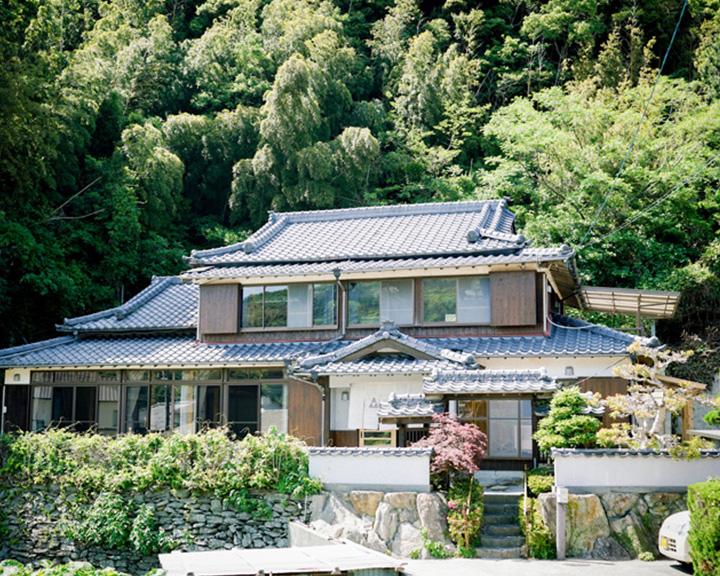 Yukinoura Guest House MORITAYA
The first guest house in Yukinoura, MORITAYA, is 90-years old Japanese house which one of the Village Chiefs' used to live in when Yukinoura was once an autonomous village. It is located on the first street from the main road alongside the elegant Yukinoura river. This is the best location for exploring the beautiful landscape of Yukinoura.
This elegant house has 2 stories with a traditional earthen pit entrance which has a spacious open plan. The space can be used as a cafeteria and host events downstairs. There are 2 Dormitory type rooms and one private room upstairs. This is a truly authentic Japanese house that can offer you a unique and immersive experience of Japan 'old and new'.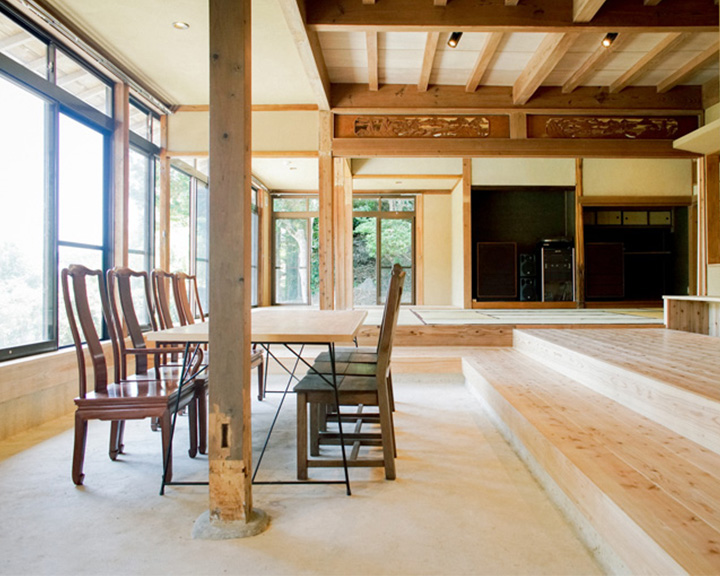 Room Types & Prices
Private Room
4,000 yen for 1 person per night
8,000 yen for 2 persons per night
9,000 yen for 3 persons per night
Mixed and Female Dorms
Adult- 3,300 yen PPPN
Children of 6 years or older-1,650 yen without bedding/3,300 yen with
bedding PPPN
Children of 5 years or younger- Free without bedding/3,300 yen with
bedding PPPN
*Mixed dorm accommodates up to 8 and Female dorm accommodates up to 5.
*Prices for rooms are subjected to change without notice.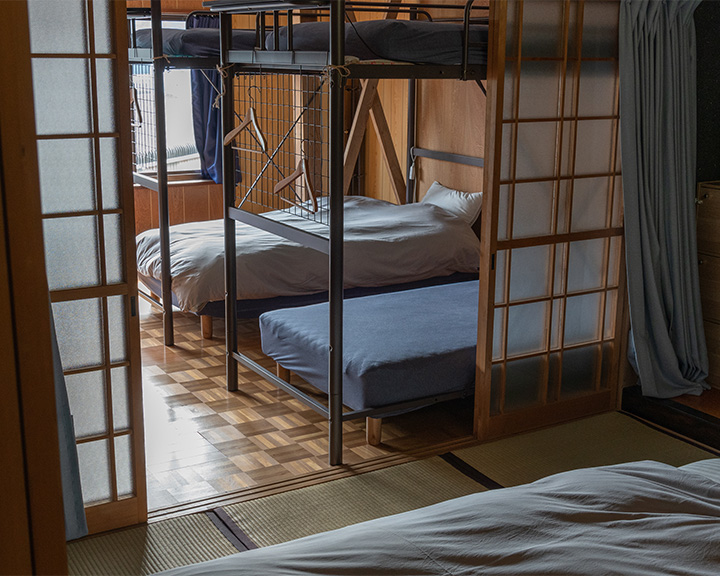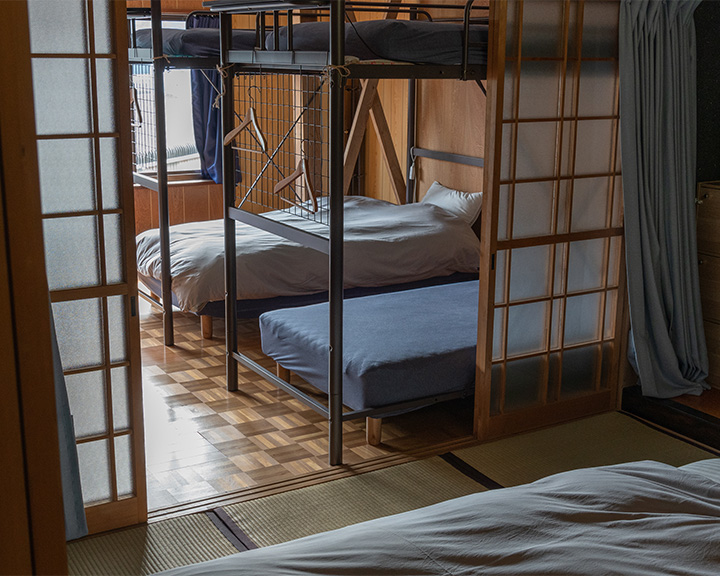 Mixed Dorm with 3 Bunk Beds and 3 Futons.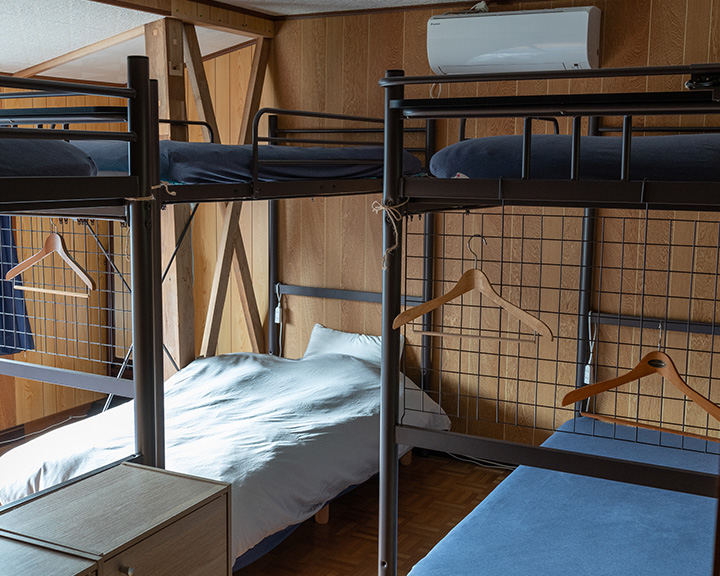 Bunk Beds in Mixed Dorm.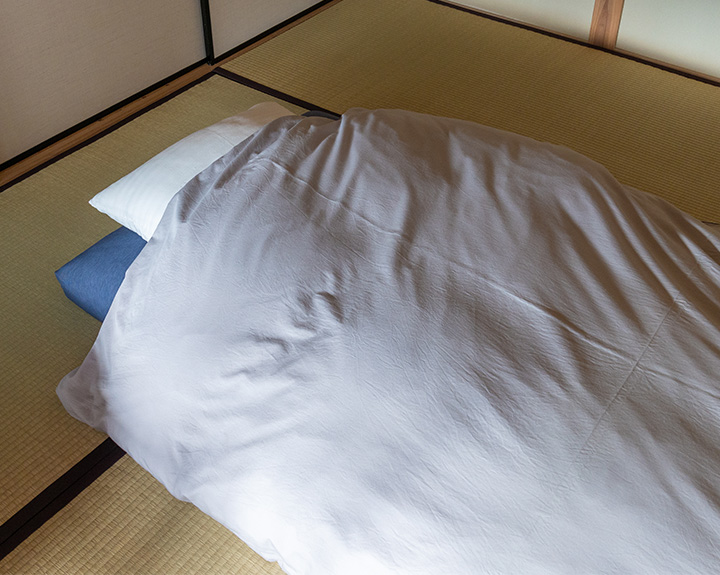 3 Futons fit in the Tatami Room.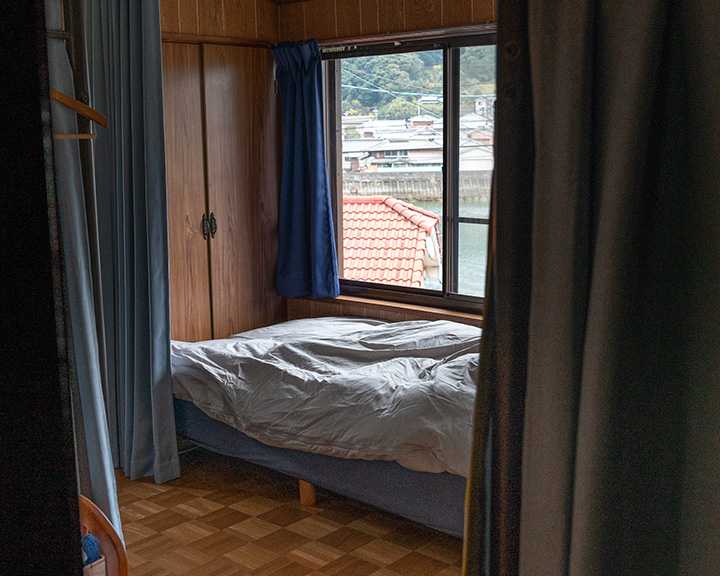 Female Dorm with 2 Bunk Beds and a Single Bed.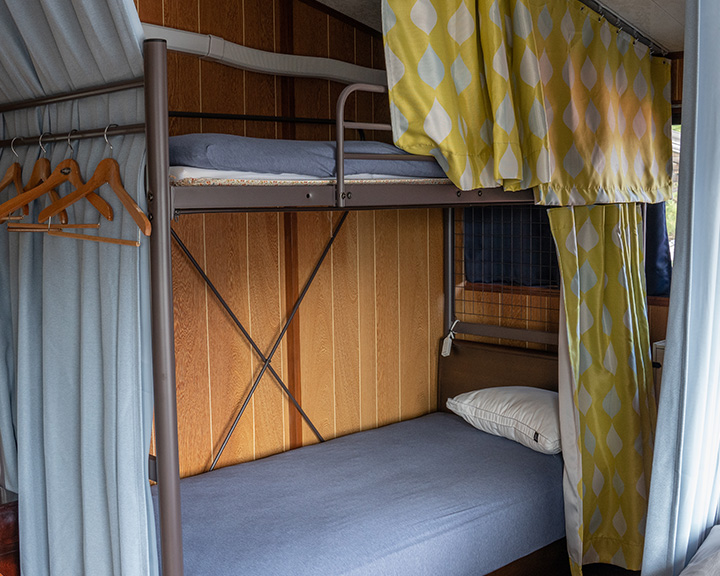 Bunk Beds in Female Dorm.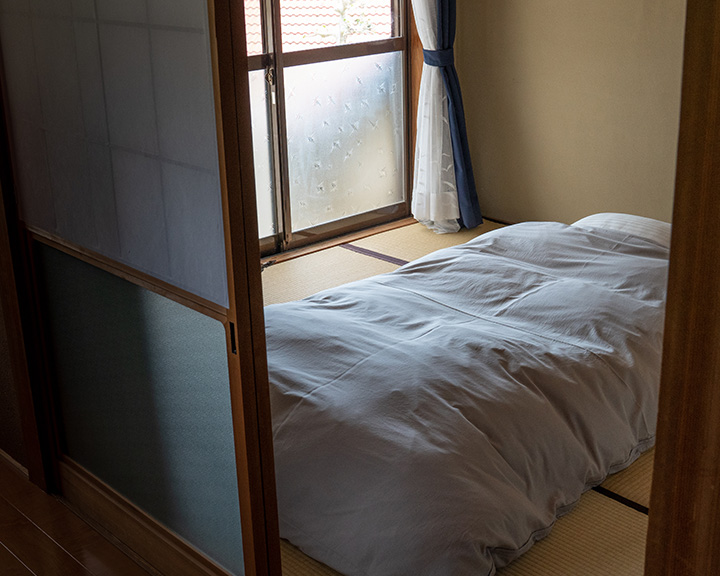 3 Futons fit in the Private Room.
Facilities
Toilets
Washrooms
Kitchen
Bathroom
Shower room
WiFi
Amenities
Free – Shampoo, Conditioner and Body Cream
Rental -Towels
Purchase – Toothbrush, Shaver, Washing Powder, Sanitary Pads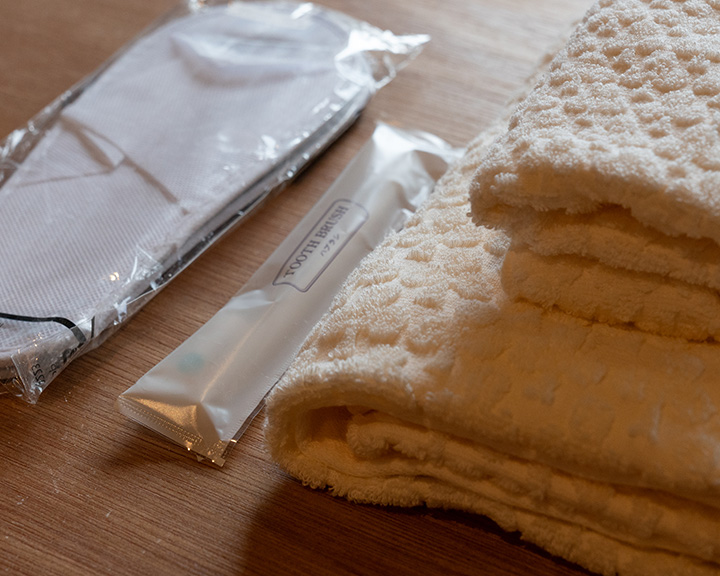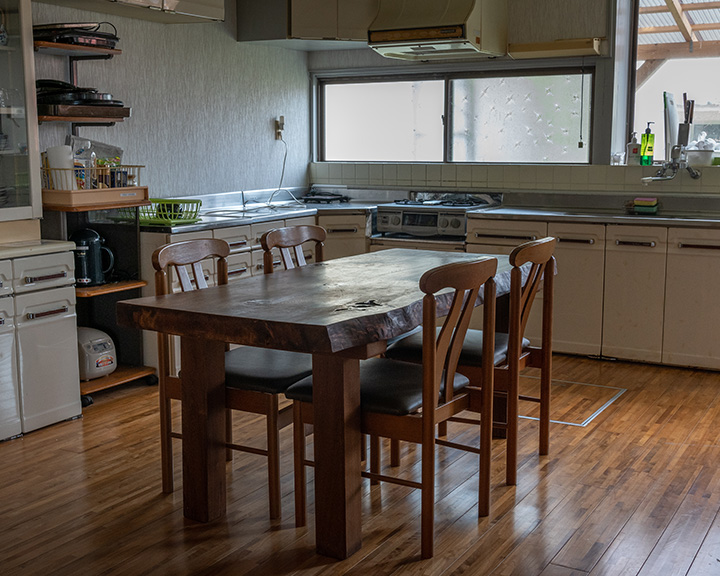 Kitchen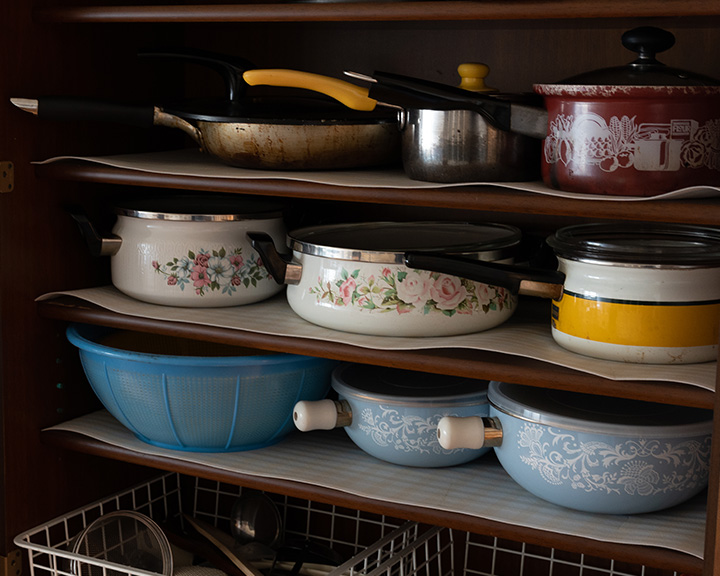 Kitchenware is available.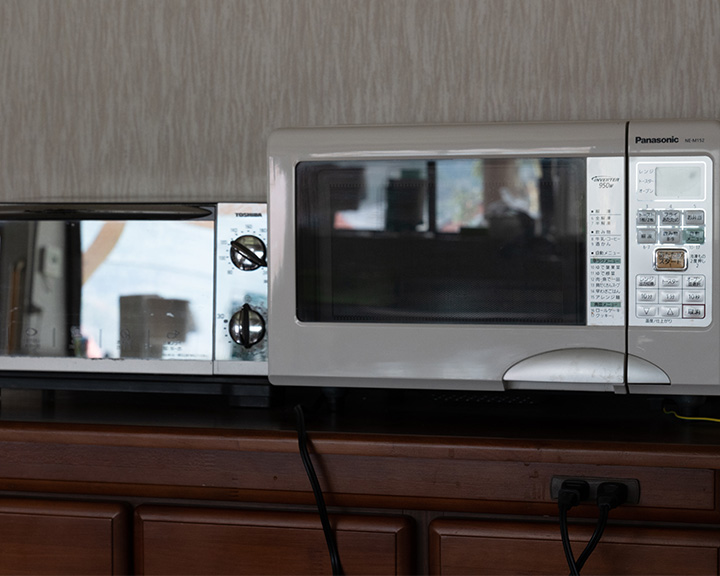 Appliances are available.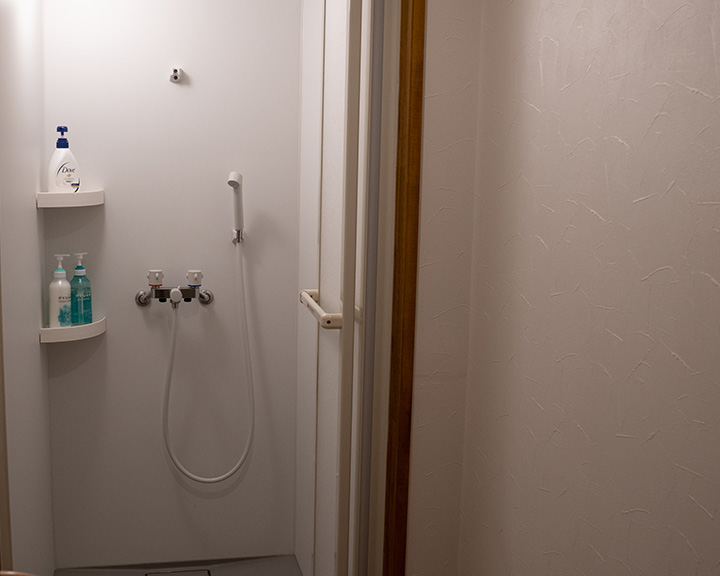 Shower Room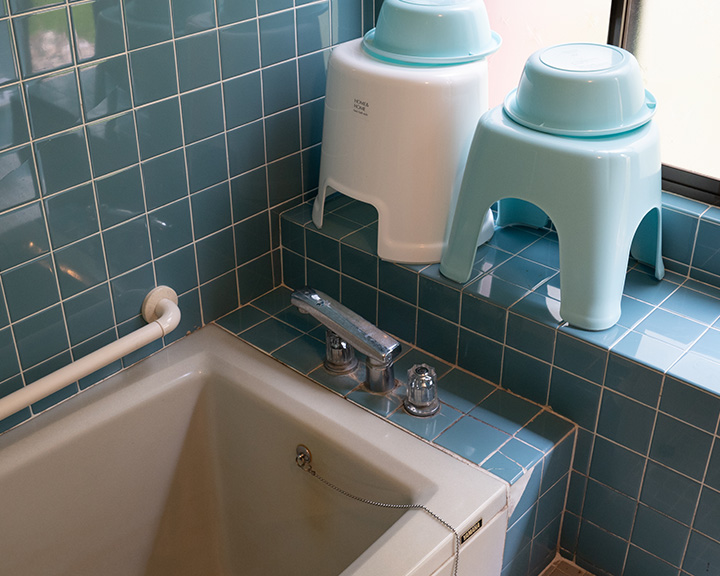 Bathroom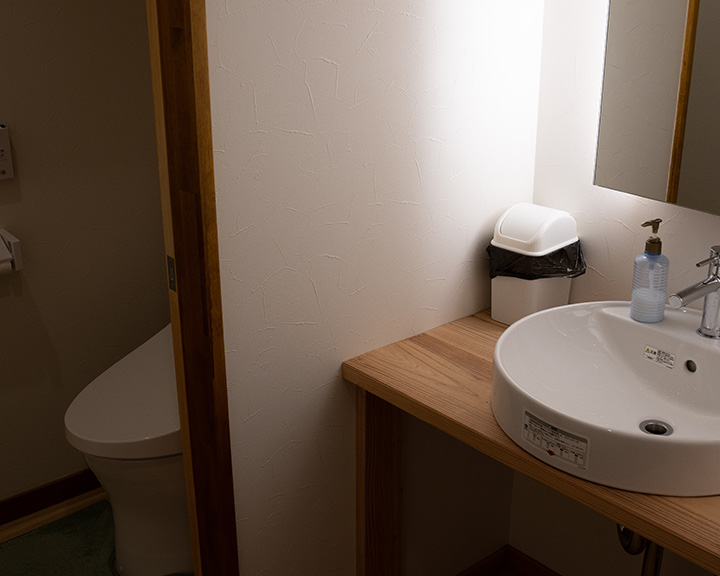 Toilet
Place for everyone
We want Moritaya to be not only for visitors but also for people who live in Yukinoura. It has a 30 square-meter spacious Tatami room downstairs that can be a Cafeteria and Veranda that also can be a stage for an event so that everyone feels free to drop by anytime. The Guesthouse will host many different types of events as a place of interaction where people talk and have a good time together allowing an immersive experience of the community a delicate union of the tourist experience with the welcoming chatter of the locals.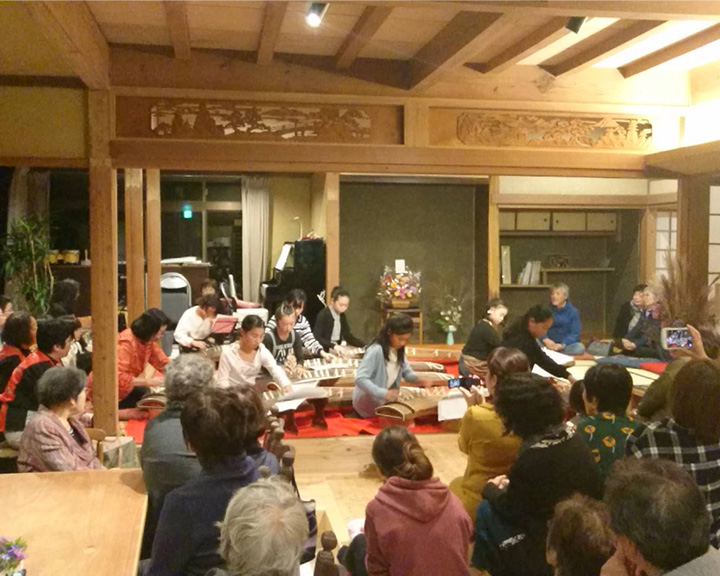 Moritaya Café
Open Hours
11:30〜15:00
Menu
-Cold Drinks
Coffee/Latte/Tea/Orange Juice/Apple Juice
-Hot Drinks
Coffee/Espresso/Cappuccino/Tea
-Desserts
Coffee Float/Affogato
Café is planning to serve herbal teas with local herbs and useful plants, with the cooperation of Professor Takashi Watanabe, the director of the Eco-Frontier Center of Medicinal Resources of the Kumamoto University School of Pharmacy. Those herbs and useful plants will be blended dependent on your health condition and help you feel better and rejuvenated. Tasty and good for your holistic health.
Contact & Booking
Address
504 Shimogamago, Yukinoura, Oseto-cho, Saikai-shi, Nagasaki
Contact
TEL: +81 959 31 4071/+81 80 3962 7845
Email: moritaya@yukinoura.net
Booking
504 Shimogamago, Yukinoura, Oseto-cho, Saikai-shi, Nagasaki